MiiWiki has finished the switch of server hosts. If you run into any technical errors, please report them on the Discord server (or here if you're not on the Discord).
Template:Infobox-Game
From MiiWiki
Jump to navigation
Jump to search
Infobox-Game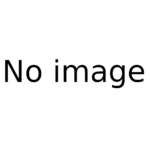 Have an image of Infobox-Game? Why not upload it?
Used to make infoboxes for games. Copy-paste the following into a game page and fill out as needed. All fields are optional and will only appear if filled out. If a field is unused, please remove it.
{{Infobox-Game
|title=title of infobox (defaults to the page title)
|image=boxart of the game (use tabs if there are multiple regions)
|caption=caption of image
|developer=the developer of the game
|publisher=publisher of the game
|designer=designer of the game
|released=the game's release date (use {{released}})
|platforms=platforms the game released on
|rating=age rating of the game (use {{ratings}})
|size=filesize of the game
|link=links to other websites (usually affiliates and official websites) about the game
|prev=previous game in the series. Defaults to none.
|prev_alt_text=alternate text for the previous field, defaults to first game in the series
|next=next game in the series. Defaults to none.
|next_alt_text=alternate text for the previous field, defaults to latest game in the series
|switcher=the last part of the game's URL on switcher.gg
|strategywiki=The game's full pagename on strategywiki.org
}}